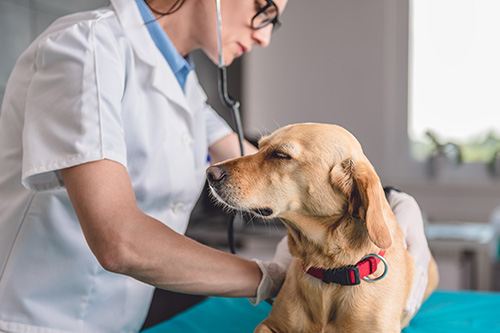 K-Laser delivers specific red and near-infrared wavelengths of laser light to induce a therapeutic effect within the body. These include increased circulation, decreased swelling, reduction of pain, and enhanced tissue repair. Laser therapy has been used in Europe since the 1970s and was cleared by the United States Food and Drug Administration in 2002. K-Laser has become the preferred choice for thousands of animal and human practitioners worldwide. 
Therapeutic Effects: 
The painless application of laser energy promotes increased circulation by drawing oxygen and nutrients to the affected area. This creates an optimal healing environment reducing inflammation, swelling, muscle spasms, stiffness, and pain. As the injured area returns to normal, pain is relieved, and function is restored. 

 
Laser therapy can help with the following: 
Osteoarthritis, Joint Pain, Tendinopathies, Edema and Congestion, Ligament sprains, Muscle sprains, puncture wounds, post-traumatic injury, post-surgical pain, Neck and back pain, Hip dysplasia, Burns, Chronic wounds, Rehabilitation, Post-Orthopedic surgical recovery.